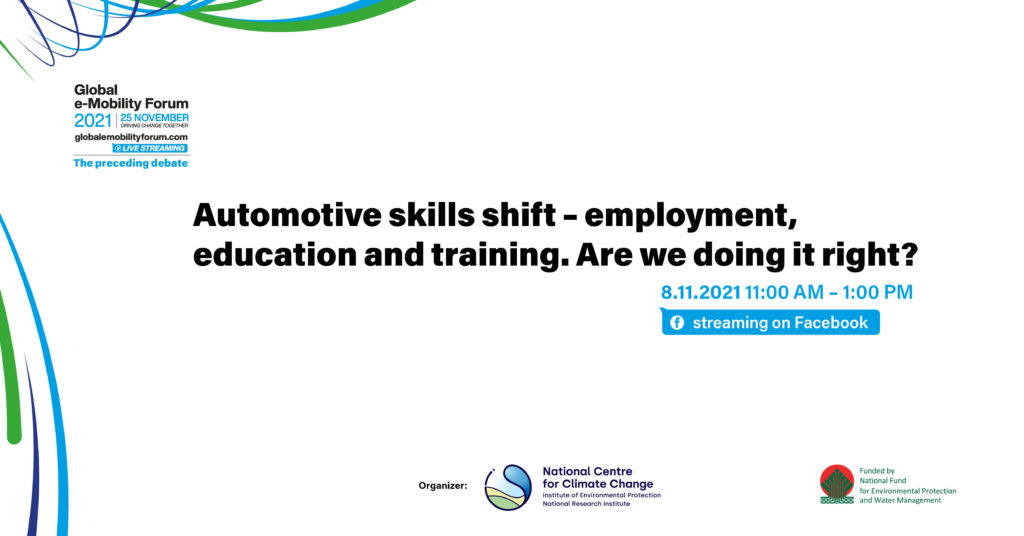 What skills and competencies are crucial for the development of the e-mobility sector in the coming years? How to create an effective training system for employees? How to use their existing competencies and supplement them with new, green skills? Are employers prepared for such activities? Those and more were amongst the issues raised during our webinar that was held on November 8th 2021.
Panelists
• Arne Richters, Platform Chair, Platform for electromobility,
• Dr Kristian Kuhlmann, Managing Director and Partner at Boston Consulting Group (BCG),
• Aleksander Rajch, Development Director, Member of the Board, Polskie Stowarzyszenie Paliw Alternatywnych // Polish Alternative Fuels Association,
• Paweł Wideł, President of the Związek Pracodawców Motoryzacji i Art. Przemysłowych (Union of Employers of Automotive and Industrial Articles), Polish Confederation Lewiatan,
• Wojciech Stechly, Chief Expert on the Integrated Qualifications System, Instytut Badań Edukacyjnych (Institute for Educational Research).
Moderator
Jakub Gontarek, NCCC / IEP-NRI